close
NO CONTACT. NO CONSTRAINTS. NO STOPPING YOU.
See how TE's broad expertise across industries and technologies helped our engineers solve the contactless challenge.
LEARN MORE ABOUT CONTACTLESS CONNECTIVITY
HEAR FROM THE ENGINEERS
CONTACT TE CONNECTIVITY

Learn how TE solved Contactless Connectivity and is collaborating with engineers to implement this innovation today.
DOWNLOAD NOW

NEW WAYS TO ESCAPE OLD CONSTRAINTS
Click the icons to explore the areas where we've opened the possibilities for limitless innovation.
DATA, POWER & SIGNAL

SAFETY

THROUGH MATERIALS

TILT

VIBRATION

ROTATION
SEE HOW TE IS MAKING EVERY CONNECTION COUNT.
THE SOLUTION
Contactless Connectivity
An Overview

The Opportunity

The Demonstration

The Possibilities

New!

The Benefits
SPECIFICATIONS:
THE POSSIBILITIES
Overview
Basic Principles
CASE STUDY VIDEOS
PRINTING DRUMS CASE STUDY

INJECTION MOLDING CASE STUDY

TURNING TABLE CASE STUDY

ROBOTIC ARM CASE STUDY

VIBRATION CASE Study

MILLING MACHINE CASE Study

CENTRIFUGE CASE STUDY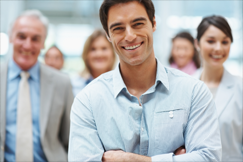 WHAT'S STOPPING YOU?
Learn how TE's Contactless Connectivity can broaden your design horizons.
Learn more about what's possible in Contactless Connectivity and how we can help by contacting us today.
CONTACT TE CONNECTIVITY ›
Loading Data, Power and Signal

INTRODUCING ARISO CONTACTLESS CONNECTIVITY
Unconstrained innovation counts on connectivity. Connectivity that's not subject to any of the old design parameters. Immune to vibration, pollutants and harsh environments. Unconfined by movement restrictions. Introducing the ARISO Contactless Connector from TE Connectivity. Suddenly, there is nothing between you and new ideas.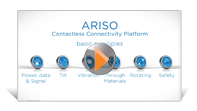 Basic Principles
UNCONSTRAINED.
THE FREEDOM TO SEND & RECEIVE.

Imagine not having to design around the connector. Transmitting data, signal and power through mere proximity. No broken pins. No cable damage. No contamination. No data loss. No downtime. TE Connectivity's Contactless Connectors. No contact. No constraints. No stopping you.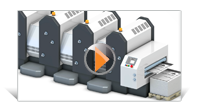 Printing Drums Case Study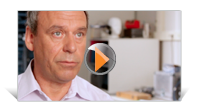 The Opportunity
NO POWER ARCING.
NO WORRIES.
Sometimes, the safest point of contact is not having one. Imagine being able to practically remove the risk of fire from offshore platforms, the risk of water-damage from manufacturing, the risk of explosive gases when working in harsh environments. It's time to stop compromising the solutions because of outside factors. Instead, let's neutralize the hazards.
READ "CONTACTLESS CONNECTIVITY IN
INJECTION MOLDING" NOW
READ "CONTACTLESS CONNECTIVITY IN
THE FOOD & BEVERAGE INDUSTRY" NOW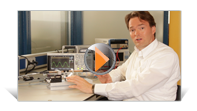 The Demonstration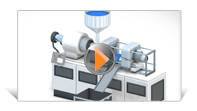 Injection Molding Case Study
SOMETHING IN THE WAY?
NO PROBLEM.
TE Connectivity's Contactless Connectors require no mechanical coupling. So you can power a sensor remotely simply by bringing the connector into close proximity. No need to drill holes through walls to connect directly. No need for perfect alignment. No vibration. No drilling remnants. No limitations.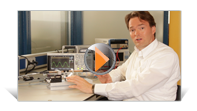 The Demonstration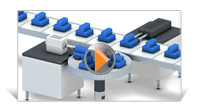 Turning Table Case Study
A NEW ANGLE
ON CONNECTIVITY.

The contactless connector's antenna technology enables 360° movement and tilting. So it can be embedded into a robot head or arm at the active swivel point. Eliminating the risk of broken cables whenever the heads or arms are changed for different applications. And doing away with the design constraints of the past.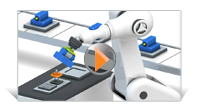 Robotic Arm Case Study
NO ALIGNMENT?
NO DOWNTIME.
When there is no physical connection to begin with, there is no physical connection to come undone. All of a sudden, you can withstand ground tremors — and oscillating machinery. As if by magic, a misalignment between transmitter and receiver no longer means missed data, missed signal or missed opportunities.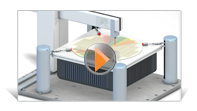 Vibration Case Study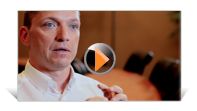 The Possibilities
UNRESTRAINED
GOES AROUND AND AROUND.

Imagine a robot arm that can rotate endlessly, unrestrained by cables or pins. Or conveyor belts where information can be transferred to and from a device on all axes: x, y and z. TE's Contactless Connectors allow unprecedented freedom of movement — giving you the freedom to think new ideas.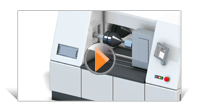 Milling Machine Case Study
Centrifuge Case Study
Learn more about what's possible in Contactless Connectivity.
CONNECT WITH TE CONNECTIVITY TODAY
back to top
© 2014 Tyco Electronics Corporation, a TE Connectivity Ltd. company. All Rights Reserved | Privacy Policy | Contact Us